Welcome to Fine Art Photo Sales.
In one hundred years time the pictures that you buy from this website will still be hung on someone's wall. It may not be your wall any longer, but the quality of the prints, the mounts and the frames ensures the longevity of the artwork, if not the owner! For you these images have significance because they represent the world you live in. In one hundred years time their significance will change and they will instead represent a snapshot of the past.
My aim with this website is to showcase my work and offer high quality prints for sale. You will find seascape, cityscape and landscape scenes for sale as well as wildlife, flora and fauna. I produce both colour and black & white prints to a variety of sizes with the option of custom sizes on most prints. Just let me know what you require and I will do what I can to accommodate your request.
If you do not initially see anything that suites your needs, then sign up for the newsletter and you will receive updates on any new photos that I have for sale. Who knows, you could find the ideal image to go on that bare wall or compliment a newly decorated room.
Improving Your Photography Skills.
I will also be giving practical advice on how to achieve the best results from your own photography. I will be writing a number of tutorials and articles on wide range of related topics. These will cover areas such as, the science behind photography as well as the Art. I will be discussing the equipment that is available to you and how to get the best out of it. And of course how to get the best out of what you already have.
Whether you are looking for basic information such as "setting your aperture" or looking to improve your knowledge on more advanced subjects such as, "Exposure Bracketing", "Dynamic Range", "Monitor Calibration and Colour profiles" Then I will have it covered here.
Cityscape Prints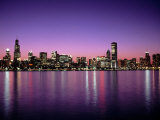 Cityscape Prints for Sale, Hundredes of cities from around the world
Subscription.
"Sign up below to receive updates on new articles and tutorials, as well as information about any new pictures that have been added to the web site. As a subscriber you will also be informed of any special offers that are available. So just fill in your details below and click the button!"
Wanting something a little Different?
At Art.com will find a huge range of images to suit every taste, just click the image above!